Espresso Lifestyle
Coffee p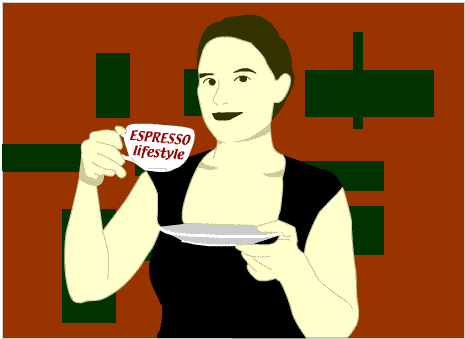 lays a large part in a lot of peoples lives. We all know that there's nothing better than a black coffee in the morning or an indulgent flavoured latte in the afternoon.
So we decided to include a section dedicated to the enjoyment of coffee. We've included an 'espresso message board' where you can post your ideas and opinions.
We also have a recipe page with all sorts of ways of making coffee inspired goodies from 'Espresso Crème Brulée' to 'Cappucino Ice Cream'.
You can also find information on our events page about where we will be taking our espresso van this year.
The Lifestyle section will also have a variety of special and exclusive offers on a number of products and coffees.
It is free to register for access. You will then be able to browse through these pages. We are sure you will find plenty to interest you.
Current Special Offers
(only available in the lifestyle area)


Baby Pink Cafetiere with FREE bag of coffee
Only
£18.50